Stress Less, One step at a time.... A workshop to Restore YOUR-SELF and Reconnect with your Body Wisdom
Group Q & A with Amanda, register your interest
If you would you like to create some time and space to nurture yourself. Come along to the next event.
The workshops and events provide a great space to escape the stresses and demands of everyday life. Simple information and strategies are shared and aimed at supporting your health and well being. Amanda presents workshops to individuals, communities and businesses who are interested in being inspired and empowered with simple tools to reduce stress, relax and restore well being.
Heart Connection - Circle
Date: Register your interest
Location: Perth or via zoom session.
Investment: $40 
This is a beautiful opportunity for you to: 
⭐️ CONNECT with yourself and others 

 CALM body and mind
❤️ NURTURE your heart and soul 
Each evening is completely unique and will be created organically depending on the needs and group energy. I will draw on my skills and tools which include: mindfulness, heart centering, grounding, sound healing, bodytalk and so much more…..    
This offering is for just $40.00
Want to get started? 
The next step is click on the button to register and you will receive the details in the confirmation email from nabooki.
I look forward to connecting with you soon. 
Stress Less, One step at a time.... A workshop to Restore YOUR-SELF and Reconnect with your Body Wisdom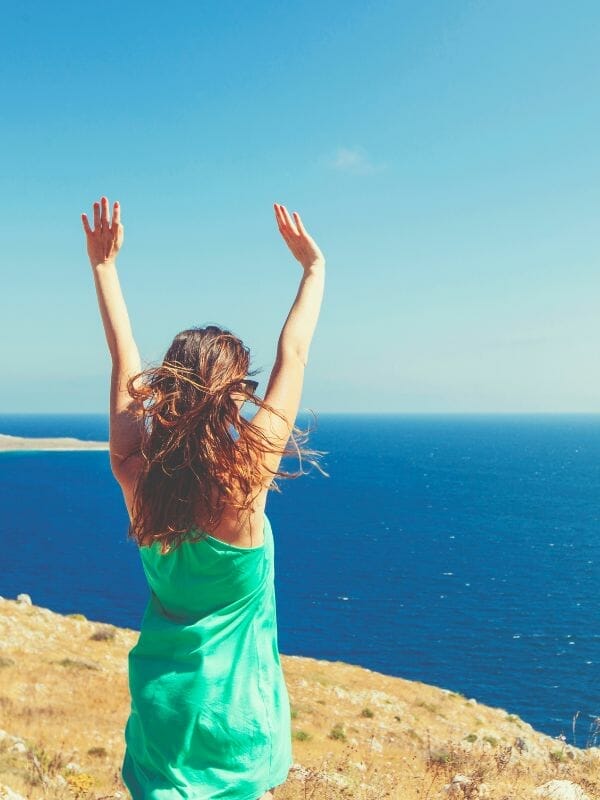 Date: Tuesday 14th Novemeber 9.30am (AWST) Perth
Location: Join us via zoom session.
Investment: $50 
Are you stressed to the point where it is impacting your body/mind/soul and therefore your life? 
Do you find the demands of your life and business are keeping you stuck in overwhelm and decreased motivation to work? 
Have you been caring for others – family, clients friends, self and feeling depleted?
I can help you:
❤️ Find your way back to yourself to gain clarity and peace about your next step in life and business.
❤️ Balance and calm your nervous system, allowing your body to restore. 
❤️ Release stress from your body and mind?
In this workshop you will: 
Enjoy A 4- Step process to Restore Your-Self, one step at a time… 
❤️ Learn to identify & manage the triggers and stages of stress
❤️ Release stress from your brain and balance your nervous system 
❤️ Learn and experience effective tools, techniques, and meditations to calm, restore and relax your body & mind.
❤️Reconnect into your body wisdom to discover clarity about the next best step for you. For your life, work and business.
All this done in our 90 minutes together, plus a personalised workbook filled with tools to nurture yourself. 
Group Q & A with Amanda - 30 minute zoom call
Date: Register your interest
Location: Join us via live zoom call.
Investment: 30 minutes or less of your time.
This is what you can expect at the Q & A with Amanda:
1.The opportunity for us to connect and have your questions answered.
You may be curious to know more about:
Your health 
A particular topic around wellbeing, diet, lifestyle.
Your body, mind, emotions, energy and soul.
2.You may gain some clarity about what you need and your next step forward.  
3.Want to know more about my services. What is Bodytalk? What is in the Stress Less Workshop?
Others may join us for the group Q & A or you may have me all to yourself.
This is not a Naturopathic consultation.
I will be sharing general information and not specific programs.
Please read my Terms of service and disclaimer  
I look forward to seeing you on the zoom call Register your interest
Amanda, thank you for such a brilliant presentation at the Rockingham Central Library.
For those who attended the talk, I know for a fact they were able to get so much out of it, so thank you. Your presentation was incredibly inspiring and was never short of wit, empathy, energy, and hope.
On a personal note, I do consider you to be a new role model. Your enthusiasm and drive for the topics you talked about were captivating and I've been able to learn some new and important things to try and implement in my day-to-day life.
You are a genuine human being and a wonderful, engaging speaker and I think your presentations are incredibly valuable for anyone in the community to come along to.
Zoe Shearman 
Presenting at Secrets in the Garden, "Stress Less One Step at a Time."